Heute mit Freuden gesehen, dass die Zürcher Autorin und Photographin Play Hunter auf ihrer Seite "Playlust" einen Artikel über mich gepostet hat – mit zwei sehr ansprechenden Fotos, die wir unlängst im CABINET in Zürich geschossen haben. Die Seite Playlust besteht seit 2007 und war damals einer der ersten Style-Blogs, hat sich aber inzwischen zu einem Real-Time-Portfolio der Künstlerin weiter entwickelt. Play versteht sich denn auch nicht mehr als Bloggerin, sondern als Chronistin und Porträtistin von Zeitgeist-Akteuren bzw. -Phänomenen. Zur Sprache kommt vom "stylish nobody" bis zum Hollywood-Star so einiges!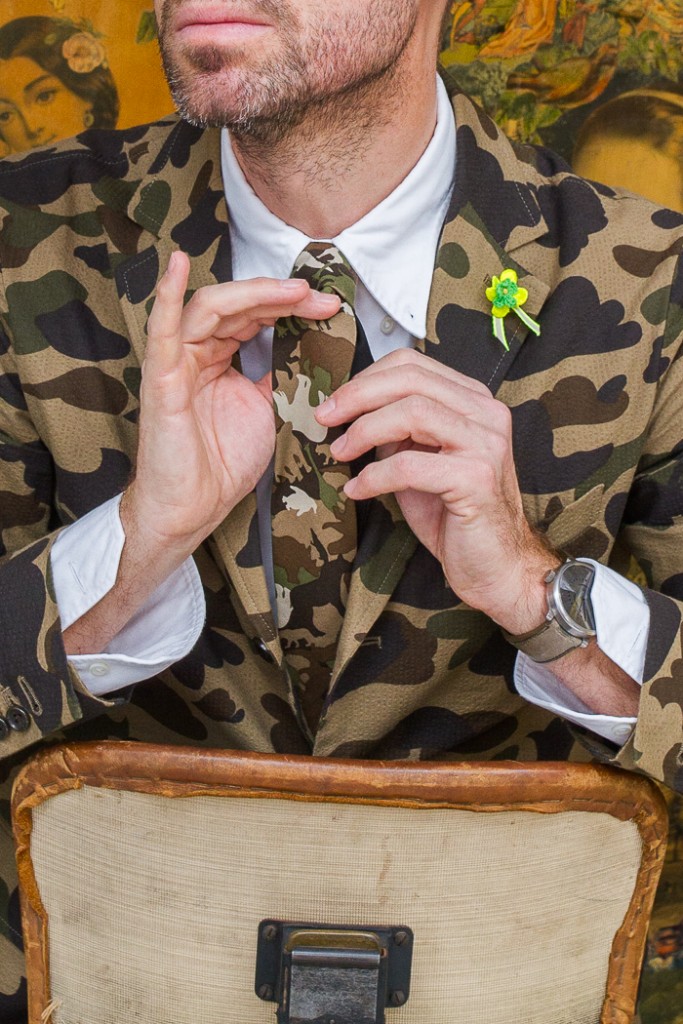 Mein Lieblingssatz aus Plays aktuellem Foto-Feature: "The prolific fashion journalist, style consultant, blogger, bow-tie designer and ever evolving one-man-brand is the anchor of authority in a sea of opinions. Cultivating a wardrobe of contemporary classics and favouring heritage over hype, Mr van Rooijen does an excellent job pitching the joys of a dapper lifestyle to the aspirational dresser." – Wir sagen DANKESCHÖN!
Hier noch der Outfit Credit für Mode-Neugierige: Camouflage-Jackett von A Bathing Ape @ DeeCee Style, Oxford-Buttondown-Hemd von Thom Browne @ The Corner Berlin, Camo-Baumwollkrawatte by myself (alles erhältlich bei CABINET); Boutonnière by Nina van Rooijen, mechanic Swiss watch by Ochs und Junior, Nickelbrille von Retrospecs @ Mykita Zurich.
Und hier geht's zu Play Hunters Seite: http://playlust.net/jeroen-van-rooijen/